Events at ITOSHII Budapest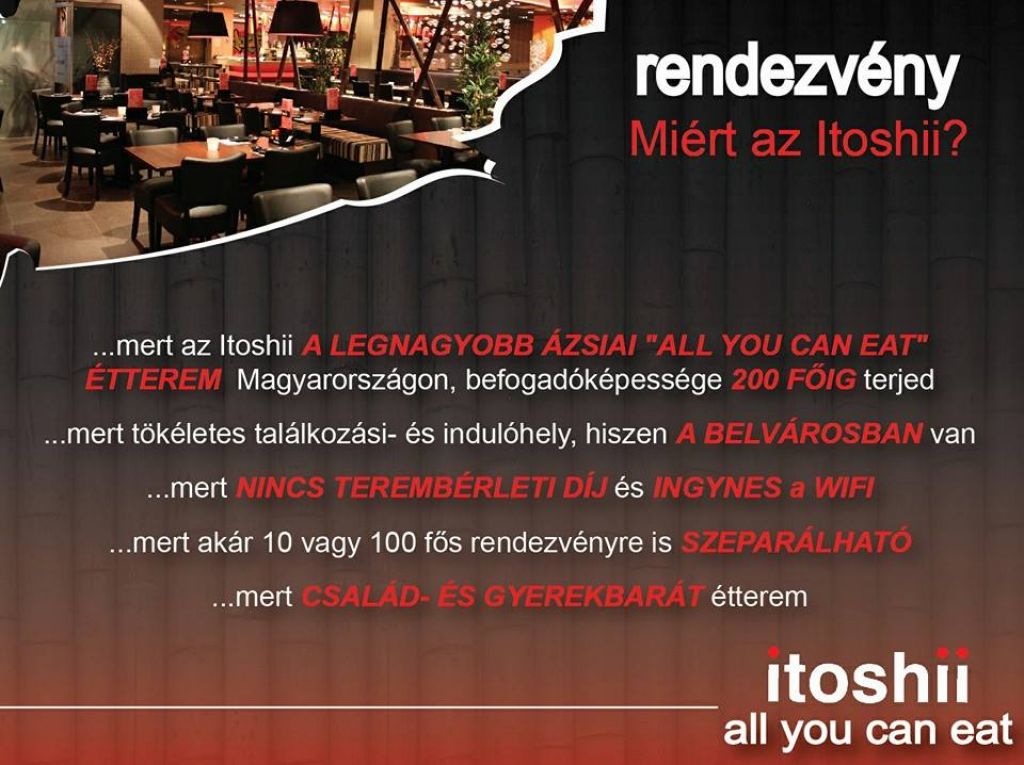 Why the ITOSHII ??
... Because the ITOSHII BIGGEST ASIAN 'all you can eat "restaurant in Hungary, is able to accommodate up to 200 people making covers
... Because találkozási- ls perfect starting place, as in the city center
... Because there is no TERM RENTAL FEE and FREE WIFI
... For up to 10 events up to 100 people can be separated
... For Family and child friendly restaurant
Contact Us!
If you are interested, contact us with the details of the phone number +36 1 426-4055, or fill out the form below and our staff will contact the contact details provided by you in one!